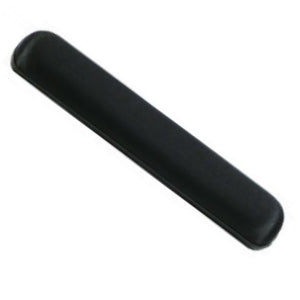 Big Josh's Self-Adhesive 7.5" x 1.5" Soft Gel Pad (Single) for Cars, Trucks, Wheelchair Arm Pads, Office Chair Armrest, Computer Keyboard Wrist Rest
Regular price $19.95 $16.50 Sale
If you have ever suffered from joint pain or soreness, you know just how immobilizing it can be. This is why we here at Big Josh's Gel are committed to providing our customers with the finest quality gel products that help them lead fulfilling, pain-free lives. Made out of latex-free materials and measuring 1.5" x 7.5" by 7/16"
ALL PURPOSE GEL PADS: Our latex-free gel pads have been designed to provide cushioned support, reduce joint pain and alleviate aches caused by repetitive impact, which is why they are a popular choice among everyone from athletes to senior citizens.
EFFECTIVE PAIN-RELIEF: These gel pads are key to protecting your elbows, knees, feet or wrists while working, playing, driving or relaxing. Place one on your desk, a couple at various points in your vehicle or around the home.
UNIQUE EGG SHAPE: The unique small egg shape of the gel pads is ideal because this allows them to be used virtually anywhere, while the flat adhesive side sticks to any flat surface.
EASY TO CLEAN: Unlike other adhesive gel pads, these by Big Josh's Gel are easy to keep clean. Simply wipe your new gel pad down with a damp cloth if it happens to get a little dirty.
HAPPINESS GUARANTEED: We want you to love our gel products as much as we do, which is why these stick-on gel pads are backed by our satisfaction guarantee.