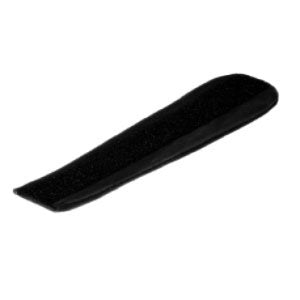 Big Josh's Gel Lined Liner for a Large 19" Otto Bock Arm Trough (1)
Regular price $68.25 Sale
The rubber on a Otto Bock Arm Trough is very hard one your arm. Soften it up with Big Johs's Gel Arm Trough Liner. When an elbow or whatever presses against it - there is open space within the pad so the pad naturally molds around what it is cushioning and creates a custom fit. The pad maintains softness under pressure while reducing shear and allowing air flow. This liner creates an armpad that is the most comfortable available for a wheelchair. The liner is easy to install to the inside of the Otto Bock arm trough.
REMOVABLE, WASHABLE: Our wheelchair gel pads are conveniently removable and washable. If the pads ever become dirty, simply remove them and wipe them down with a damp cloth , air dry and then replace.

CONTOURED SOFT DIMENSIONAL GEL: The contoured shape of the gel lining provides gentle comfort while allowing air to flow that helps the skin breathe. Use the pads to prevent sores as well as to help in the healing process of existing sores or abrasions.

EFFECTIVE PRESSURE RELIEF: Now you can get some much needed relief with the help of our gel liner! Use it to soothe an achy arm.